Officers
Please don't hesitate to contact members of the Board of Directors with suggestions that may improve our practices and member engagement at CNIE.
President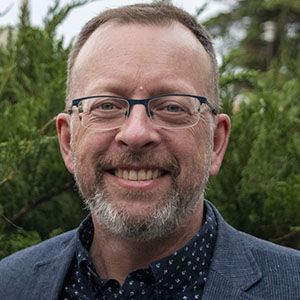 David Macdonald
David Macdonald, M.E.T. (UBC), B.Ed. (Nipissing), B.Mus. (McMaster), is a long-time member of CNIE-RCIE, having attended and presented at conferences in Vancouver (CADE-AMTEC), Winnipeg, Montreal, Hamilton, and Ottawa, and has served on several committees and as Member-at-Large, Director for Distance and Open Learning Professionals, and Secretary-Treasurer. He was also co-chair of the organizing committee for the 2018 CNIE-RCIÉ Conference and AGM hosted by the Centre for Continuing Education at Laurentian University in Sudbury. David has been involved in Distance Learning as an instructor, course author, instructional designer, administrator, and student for nearly two decades. He is currently a Distance Learning Program Development Specialist with OpenEd at the University of Guelph. David is also a member of the Board of Directors for the Sudbury Symphony Orchestra, currently serving as Secretary in addition to participating as a volunteer musician. David and his spouse Bettina live in Sudbury, Ontario.
David's vision for CNIE-RCIÉ is to continue expanding its reach, as exemplified by the recent merger with CeLEA, and encouraging cross-sector and cross-disciplinary networking amongst members through Communities of Practice, Conferences, and our two journals, while honoring the organization's CADE and AMTEC roots.
---
Vice-President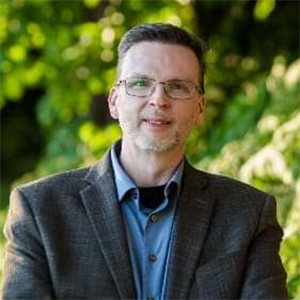 Rob Power
Dr. Rob Power is an Assistant Professor of Education at Cape Breton University in Sydney, NS. He is also an adjunct professor, teaching courses on instructional design for online learning, educational technology integration, Digital Accessibility issues, and mobile learning pedagogies, at several Canadian universities. Rob is a Past President of the Executive Committee of the International Association for Mobile Learning (IAmLearn), and has served as the programme manager and conference chair of the 13th World Conference on Mobile and Contextual Learning (mLearn 2013). He is also the President of Power Learning Solutions.
---
Past President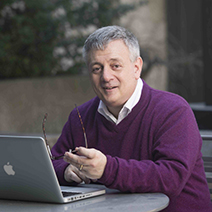 Saul Carliner
Professor and Director of the Graduate Programs in Educational Technology. Concordia University.
I am delighted to serve as an officer of the CNIE. My hope is that, during my time in office, I can help build awareness of innovation in education and help further strengthen the wonderful sense of community among people in the field.
My research and teaching focus on the design of instructional and informational materials, the management of groups that produce these materials, and the larger systems that affect this work.
My publications include An Overview of Training and Development: Why Training Matters (with Margaret Driscoll), Training Design Basics, Informal Learning Basics, and several articles in the Canadian Journal of Learning and Technology and other publications.
I have consulted on corporate, government, and nonprofit projects. Two of my current projects explore community engagement and the impact of social housing.
Other professional organizations in which I have been involved include IEEE Professional Communications Society (former editor-in-chief, IEEE Transactions on Professional Communication); Institute for Performance and Learning (Fellow and former board member); International Board for Standards in Training; Performance, and Instruction (current board member); and Society for Technical Communication (Fellow and former international president).
---
Secretary/Treasurer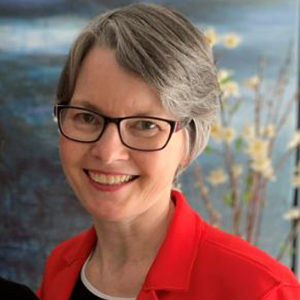 Carol Sparkes
As an Instructional Designer at Thompson Rivers University (TRU) and a life-long learner I share my passion for learning by designing student-centered, and activity-based online courses. Prior to moving to TRU, I designed instruction at the University of Guelph in Guelph, Ontario, and Mount Saint Vincent University in Halifax, Nova Scotia. Completing a PhD (Educational Technology) from Concordia University, Montreal, Quebec has been a great personal and professional accomplishment. My research compares the impact of the flipped classroom with the traditional classroom on student achievement in higher education. The foundation of my education is based on a Master of Information Technology Education from Dalhousie University in Halifax, Nova Scotia, and two undergraduate degrees (Bachelor of Arts in sociology and Bachelor of Commerce) from Memorial University in St. John's, Newfoundland. I look forward to hearing about how I might serve you in this role as secretary-treasurer.
---
Directors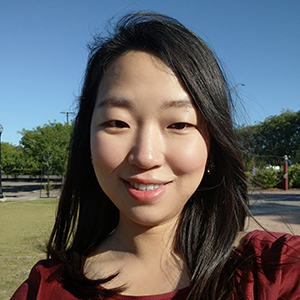 Ji Yae Bong
Dr. Ji Yae Bong is an assistant professor of Educational Technology at Concordia University in Montreal, Canada. She earned her Ph.D. in Instructional Systems and Learning Technologies from Florida State University in the United States. Her research focuses on open pedagogy, mobile technology, online learning community, and instructional design practice. She currently serves as a director-at-large of CNIE. She hopes to contribute to CNIE by helping forward the vision of the CNIE, representing the best interests of its members, and addressing new needs of members that might have emerged following the COVID-19 pandemic.
---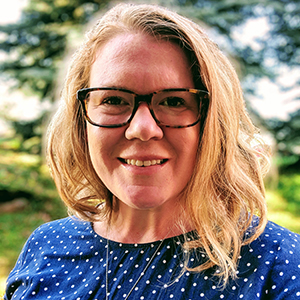 Kelly Brennan
With almost 15 years of work experience in the field of online education, instructional design, and faculty training, I have discovered that my passion starts with the educator. More specifically, the ways in which we can engage and encourage educators to better realize the pedagogical approaches to using technology for learning and teaching.
I am an Instructional Developer who works with Lakehead University faculty and course developers to best implement a variety of approaches to using technology for learning and teaching. My favourite duties in this position include providing pedagogical and design support for faculty who are teaching in a variety of modalities. I facilitate small and large workshops and training sessions related to teaching with technology, student engagement, and course design.
Connecting and collaborating with colleagues is extremely important to me. I have served as the Distance and Online Learning Community of Practice Executive member for the Ontario Council for University Lifelong Learning and have been the CNIE-RCIE Awards Festival coordinator since 2017.
---
Dr. Connie Yuen is an Assistant Professor of Emerging Technology in Open, Digital, and Distance Education at Athabasca University, Canada. Her research draws upon links between learning sciences, psychology, and technology — with an emphasis on cognification for teaching, learning, and assessments using virtual environments, digital technologies, and artificial intelligence. Previously she worked as a K-12 educator, instructional designer, technology analyst, program evaluator, and lecturer in higher education. Connie completed her Ph.D. in Educational Technology at the University of Alberta, where she examined the pedagogical and ethical implications of classroom technology integration. She looks forward to meeting with and contributing to the CNIE community.
---
Namsook Jahng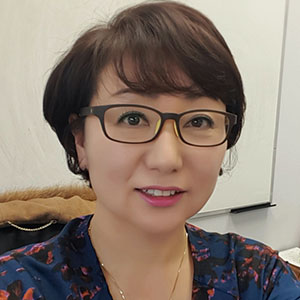 I am an Educational Consultant / Learning Designer at the Centre for Teaching, Learning and Technology (CTLT) at the University of British Columbia (UBC). I earned my PhD in Curriculum and Pedagogy at the Faculty of Education at UBC. My research has been focused on examining effectiveness of online learning and exploring pedagogical approaches to design and teaching an online course. My passion has been in improving teaching and learning process adopting up-to-date technology, especially promoting collaborative learning in small groups. I have been a CNIE member since 2014. I would like to contribute to extending the CNIE network, promoting the CNIE vision, and helping the members to get the benefits for being a CNIE member.
---

Robline (Robbi) Davey
My research interests include exploring the way distance learning and digital spaces can provide increased access to post-secondary education for Indigenous students. As a media specialist in online education, I am interested in integrating design thinking and technology to bring an interdisciplinary and holistic approach to my research including developing promising practices to inform ways to increase Indigenous pedagogies and epistemologies that can transform distance delivery, development, and design. Other research interests include issues around equitable educational access, career pathway development for Indigenous students, and the revitalization of traditional food and technology, as a way of bolstering Indigenous health and well-being. As a graduate student, I have worked on recent successful interdisciplinary community-driven CIHR and SSHRC grant applications toward these aims. I currently work as the Indigenous Experiential Learning Coordinator in the Career and Experiential Learning Department at Thompson Rivers University and a PhD Candidate in SFU's Educational Technology and Learning Design program. I have Métis and English ancestry, having held several elected roles in my local Métis community.
---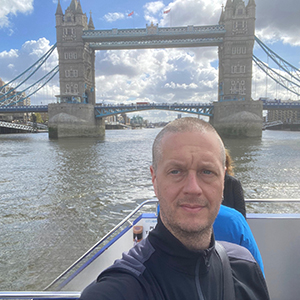 Lucas Johnson
With over twenty years of experience supporting the technical and pedagogical aspects of teaching and learning with technology, Lucas is well-versed in many aspects of teaching and learning with technology. At Lakehead University, Lucas is the Educational Technologies Facilitator in the Faculty of Education and a Contract Lecturer. Lucas' passions, interests and research revolve around teaching and learning with technology. A family man and father in a big blending family with five children, Lucas is always busy and loves to see his children learning and growing. A lifelong learner with a BSc General, a BA Philosophy, and an MEd, Lucas is currently studying in the Joint PhD in Education Program at Lakehead University in the social cultural and political contexts of education with a research focus on the implementation of technology in Ontario K-12 schools. Lucas is a PhD Candidate.
---
Secretariat
Director of Administration

Tim Howard

Member Services

Barb Ford