Officers
Please don't hesitate to contact members of the Board of Directors with suggestions that may improve our practices and member engagement at CNIE.
President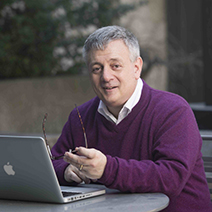 Saul Carliner
Professor and Director of the Graduate Programs in Educational Technology. Concordia University.
I am delighted to serve as an officer of the CNIE. My hope is that, during my time in office, I can help build awareness of innovation in education and help further strengthen the wonderful sense of community among people in the field.
My research and teaching focus on the design of instructional and informational materials, the management of groups that produce these materials, and the larger systems that affect this work.
My publications include An Overview of Training and Development: Why Training Matters (with Margaret Driscoll), Training Design Basics, Informal Learning Basics, and several articles in the Canadian Journal of Learning and Technology and other publications.
I have consulted on corporate, government, and nonprofit projects. Two of my current projects explore community engagement and the impact of social housing.
Other professional organizations in which I have been involved include IEEE Professional Communications Society (former editor-in-chief, IEEE Transactions on Professional Communication); Institute for Performance and Learning (Fellow and former board member); International Board for Standards in Training; Performance, and Instruction (current board member); and Society for Technical Communication (Fellow and former international president).
---
Vice-President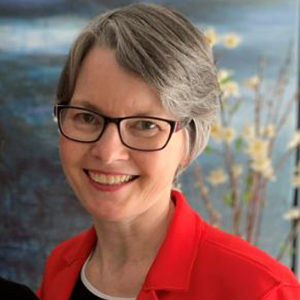 Carol Sparkes
As an Instructional Designer at Thompson Rivers University (TRU) and a life-long learner I share my passion for learning by designing student-centered, and activity-based online courses. Prior to moving to TRU, I designed instruction at the University of Guelph in Guelph, Ontario, and Mount Saint Vincent University in Halifax, Nova Scotia. Completing a PhD (Educational Technology) from Concordia University, Montreal, Quebec has been a great personal and professional accomplishment. My research compares the impact of the flipped classroom with the traditional classroom on student achievement in higher education. The foundation of my education is based on a Master of Information Technology Education from Dalhousie University in Halifax, Nova Scotia, and two undergraduate degrees (Bachelor of Arts in sociology and Bachelor of Commerce) from Memorial University in St. John's, Newfoundland. I look forward to hearing about how I might serve you in this role as vice-president.
---
Past President
Cindy Ives
My contributions as a university instructor, educational developer, researcher, distance educator and course developer, academic administrator and evaluation consultant began at Laurentian University in 1988. I have worked at Concordia University in Montreal, teaching graduate courses both online and in person and as a faculty developer at McGill University. I joined Athabasca University in 2007, and after positions in learning design and development, took on the interim positions of Associate Vice President Academic and Vice President Academic. I have been involved in many innovative online and open initiatives, including MOOCs, Open Education Resources, course and program development and evaluation, digital learning resources and learning analytics. I am now full professor of Distance Education at AU, teaching courses at the masters and doctoral levels and supervising students. Two current research projects focus on organizational change in Canadian universities adopting online learning, and on women and leadership in higher education. I have a PhD in Educational Technology from Concordia University and a Master of Arts in Canadian Studies and Bachelor of Arts in English from Carleton University. I have been a member of CNIE and its founding organizations CADE and AMTEC since 1995, and is currently also Vice President of the AMTEC Trust.
---
Secretary/Treasurer
I am a faculty member and Educational Developer with the Centre for Academic Development and Innovation (CADI), Southern Alberta Institute of Technology with responsibility for coaching, mentoring and strategic leadership in the area of the Scholarship of Teaching and Learning. My career has spanned 5 provinces and has incorporated teaching, administration and leadership. My research interests include SoTL, transformative communities of practice, e-strategic planning, faculty development, collaborative online learning, online teaching pedagogy, e-research, program evaluation and instructional design.
My most recent publications include:
Janes, D.P., Makokis, J., & Campbell, K. (2020). 'Reconciliation as Design: A Case Study'. Handbook of Research in Educational Communications and Technology 5th edition. Bishop, M.J., Boling, E., Elen, J. and Svihla, V. (Eds). Springer International Publishing; p. 855-866. DOI 10.1007/978-3-030-36119-8; https://www.springer.com/gp/book/9783030361181;
Janes, D.P. and Carter, L.M. (2020). 'Empowering Techno-resiliency and Practical Learning Among Teachers: Leveraging a Community of Practice Model Using Microsoft Teams'. In Ferdig, R.E., Baumgartner, E., Hartshorne, R., Kaplan-Rakowski, R. & Mouza, C. (Eds). Teaching, technology, and teacher education during the COVID-19 pandemic: Stories from the field. Association for the Advancement of Computing in Education (AACE); p. 265-273. https://www.learntechlib.org/p/216903/
and McMahon, R., Almond, A., Whistance-Smith, G., Steinhauer, D., Steinhauer, S., & Janes, D. P. (2019). 'Sweetgrass AR: Exploring augmented reality as a resource for Indigenous–settler relations'. International Journal of Communication, 13; p. 4530–4552. Available at https://ijoc.org/index.php/ijoc/article/viewFile/11778/2796.
---
Directors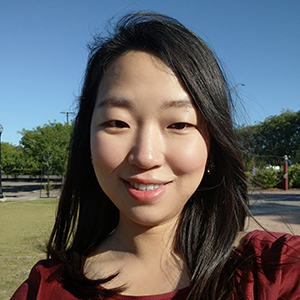 Ji Yae Bong
Dr. Ji Yae Bong is an assistant professor of Educational Technology at Concordia University in Montreal, Canada. She earned her Ph.D. in Instructional Systems and Learning Technologies from Florida State University in the United States. Her research focuses on open pedagogy, mobile technology, online learning community, and instructional design practice. She currently serves as a director-at-large of CNIE. She hopes to contribute to CNIE by helping forward the vision of the CNIE, representing the best interests of its members, and addressing new needs of members that might have emerged following the COVID-19 pandemic.
---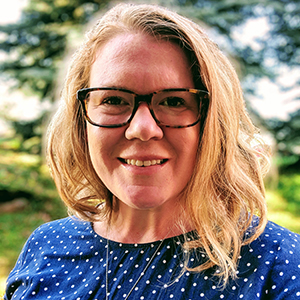 Kelly Brennan
With almost 15 years of work experience in the field of online education, instructional design, and faculty training, I have discovered that my passion starts with the educator. More specifically, the ways in which we can engage and encourage educators to better realize the pedagogical approaches to using technology for learning and teaching.
I am an Instructional Technology Coordinator who works with Laurentian University faculty and course developers to best implement a variety of approaches to using technology for learning and teaching. My favourite duties in this position include providing pedagogical and design support for faculty who are teaching online and on campus. I facilitate small and large workshops and training sessions related to teaching with technology, student engagement, and course design.
Connecting and collaborating with colleagues is extremely important to me. I have served as the Distance and Online Learning Community of Practice Executive member for the Ontario Council for University Lifelong Learning and have been the CNIE-RCIE Awards Festival coordinator since 2017.
---
I have over 20 years of instructional design experience focusing mainly in the online learning environment. I have worked as an instructional designer and program evaluator at Bow Valley College, Calgary, before returning to Newfoundland to become a senior instructional designer at Memorial University. As an active member of Centre for Innovation in Teaching and Learning's course development team, I work across multiple disciplines to guide faculty in the development of their courses and teaching. I have a keen interest in online assessment, feedback and micro blogging.
---
Michael Dabrowski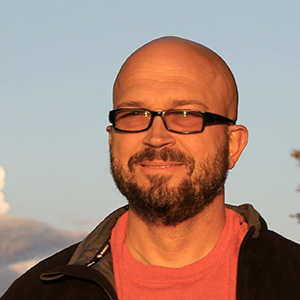 Hello, I am a long-time member of the CNIE family. My passion for innovation and the integration of technology in teaching started in 1996 when I attended my first AMTEC conference. Now, many years later, I am enrolled in the Doctor of Education program at Athabasca University focussing on open education resources, open pedagogy, and peer teaching/learning. As a language educator and course developer, I have followed voice recognition, translation, AI, and other technologies that will play into the language learning environment for the better part of 20 years. It has been a fascinating voyage as the technologies mature and become easier and more cost effective to apply to the classroom. I am an unabashed futurist, and my interests lie in innovation and the application of strategies, techniques and new technologies to the teaching and learning process. As our world goes through ever accelerating changes, new technologies and techniques emerge from the most unlikely places to subvert or even overthrow existing paradigms of education. CNIE provides the perfect venue in Canada to discuss and assess these innovations as they emerge with peers and to disseminate our experiences with our colleagues.
---

Robline (Robbi) Davey
My research interests include exploring the way distance learning and digital spaces can provide increased access to post-secondary education for Indigenous students. As a media specialist in online education, I am interested in integrating design thinking and technology to bring an interdisciplinary and holistic approach to my research including developing promising practices to inform ways to increase Indigenous pedagogies and epistemologies that can transform distance delivery, development and design. Other research interests include issues around equitable educational access, career pathway development for Indigenous students, and the revitalization of traditional food and technology, as a way of bolstering Indigenous health and well-being. As a graduate student, I have worked on recent successful interdisciplinary community-driven CIHR and SSHRC grant applications towards these aims. I currently work as the Indigenous Experiential Learning Coordinator in the Career and Experiential Learning Department at Thompson Rivers University. I am currently working toward a doctorate in SFU's Educational Technology and Learning Design program, have a Master of Education from TRU, a Bachelor of Arts in Art History from UBC. I have Métis and English ancestry, and am currently the women's representative for my local Métis community in Kamloops and a mother to a 9-year old boy.
---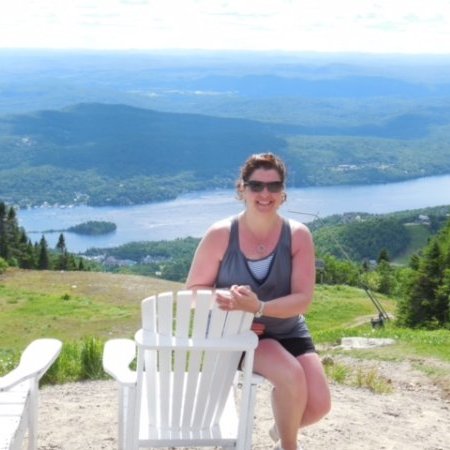 Ruth Hickey
Hi! I am Ruth. I have been a contributing member to CNIE-RCIE since the early 2000s, mainly because I continue to learn so much through the relationships forged by the activities and opportunities of the organization. My experience in post-secondary education spans both university and college sectors, developed through roles in student services, teaching and facilitation, registrar and other senior administrative capacities. Currently, I am the manager of the learning design and development team at the Centre for Innovation in Teaching and Learning (CITL), Memorial University. I manage a team of 11 eLearning professionals, who are responsible for ensuring the effective use of technology in teaching, as well as the development of fully online courses for the university.
My educational background includes a BA from Memorial University, MA(ED) from Central Michigan University (research topic: student perception of interaction in online courses for which I was the recipient of the 2010 Honourable Mention for CMU/OCASA research award). I am currently completing my BEd (Post-secondary) at Memorial to complement the post-secondary instructor certificate I already hold. My research/professional interests are faculty development, educational technology and open pedagogy.
---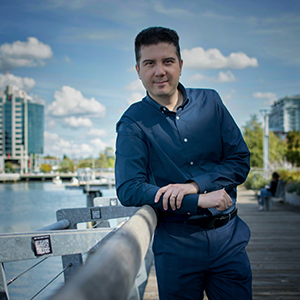 Mostafa Nazari
I'm Mostafa Nazari, and I am a member of the CNIE community. My doctoral degree is in education with the focus on using mobile technology in learning, especially second language skills. I have more than 12 years of teaching experience in post-secondary education. I worked at Simon Fraser University during my PhD visiting studentship where I taught some MEd courses such as information literacy, technology and writing, reflective writing, and research in education. Currently, I teach general Studies and communication courses to undergraduate students at University Canada West and Yorkville University (Vancouver Campus).
My presentations and publications focus on innovative education, educational technologies, and technology-assisted peer review modes. I am also an active member of some associations such as TESL Canada, BCTEAL, and International Society for Educational Technology (ISFET). I have been accredited by TESL Canada as an official teacher trainer and practicum supervisor since 2017.
Recently, I completed two certificate programs Instructional Design Models and Online Instructional Design with the International Society for Educational Technology (ISFET) to become familiar with the best practices in instructional technology and the revolution of such models after the COVID 19 pandemic.
---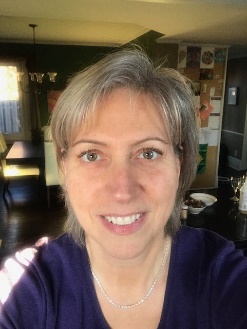 Angela van Barneveld-McCarragher
It's a pleasure to be back on the CNIE Board of Directors after serving as Director at Large (2017-2019). After 20+years in the private sector focused on training and development, I have entered academia as a 'second-chapter' career. I hold a faculty position at Lakehead University (Faculty of Education, since 2015) and am also an Adjunct Professor at Purdue University (College of Education, since 2011). I teach exclusively online (asynchronously) and primarily at the graduate level. My area of expertise is learning design and technology (particularly for online learning), and research interests include instructional/ learning design, online teaching and learning (particularly in higher ed/adults), and innovative pedagogies in professional education. In addition to my higher education experience, my extensive professional experience is strongly situated in industry/corporate, spanning government, non-profit, and various levels of academia. These experiences have contributed to my knowledge of the diversity of perspectives, goals, and challenges in each of these distinct work and organizational systems.
---
Secretariat
Director of Administration

Tim Howard

Member Services

Barb Ford