President's Message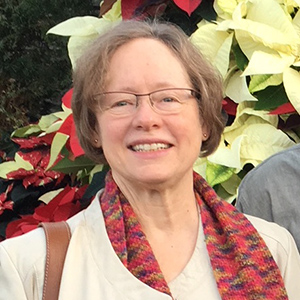 I am proud to welcome all current and prospective members of the Canadian Network for Innovation in Education (CNIE)-Réseau canadien pour l'innovation en éducation (RCIE) and I am thrilled to serve as president in the year to come. I thank those who have contributed so much to the influence of CNIE-RCIE in the past.
CNIE-RCIE is a vibrant and inspirational network of learning and research in educational innovation in Canada. We offer collaboration and professional development opportunities through our annual conference and webinars, and we publish monthly newsletters and cutting-edge research through two open access journals (the Canadian Journal of Learning and Technology and the International Journal of E-learning and Distance Education).
These are our primary activities, linked to our values of diversity and inclusion, integrity, collegiality, excellence and leadership in innovation. 2020 has already been a year of unanticipated challenges related to the COVID-19 pandemic, and we endeavour to continue supporting your needs for relevant information with grace and dignity.
CNIE members are instructional designers, educational developers, teachers and researchers at all stages of their careers, including students, early and mid-career, and retired, who are working to transform teaching and learning for a better world. We welcome your involvement in developing new resources and communication channels that will attract more members and suggest more services. We invite you to invite colleagues who might have similar interests. Consider becoming an active member by:
Submitting descriptions of educational innovations, case studies of innovative projects, and other news to our monthly newsletter
Submitting your research to one of our journals, Canadian Journal of Learning and Technology and International Journal of E-Learning and Distance Education
Submitting your projects for one of our awards, Awards of Excellence or AMTEC Trust Awards
Volunteering to review entries to the awards of excellence
Proposing a webinar of interest to our membership
Attending or presenting at our annual conference in spring 2021 (Call for Proposals will be available by December 1)
We have a new website and a reformatted newsletter, so I believe we will see increased opportunities for members to stay in touch with the Board and with CNIE-RCIE colleagues across the country.
As always, we will be focusing on ways to emphasize the benefits of membership in CNIE-RCIE. I look forward to hearing your ideas.

Cindy Ives