President's Message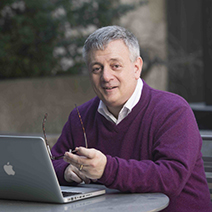 Welcome to the Canadian Network for Innovation in Education (CNIE).

On behalf of our Boad of Directors and Members, I am delighted to tell you about our organization. CNIE supports innovation in education at all levels—and those who pursue it as their careers. Although our membership is primarily focused on innovation in higher and continuing education, our members also work to promote innovation in schools, workplace learning, and community learning. We promote innovation through outstanding design of programs and applications of current and emerging technologies.
CNIE promotes the innovation in a variety of ways:
Through our peer-reviewed journals, International Journal of e-Learning and Distance Education and Canadian Journal of Learning and Technology
Through our monthly newsletter, which has a number of practical features on innovation
Through our annual conference
Through our awards programs
Through our events
My colleagues and I encourage you to become a member of our organization and participate in our conversations.
And for those who already are members, we encourage you to actively contribute to the efforts to promote innovation in education by:
Writing profiles of innovative projects, innovation topics, and innovators for our monthly newsletter. We can provide you with formats to follow.
Submitting research studies to our journals.
Submitting reports of your innovative work and research to our annual conference
Volunteering to assist with planning and running our conference, newsletter, and events.
Serving in a leadership capacity
My colleagues on the Board and among our membership look forward to sharing discussions about innovation in education with you.

Saul Carliner
President